RTI Human Rights Activist Association
RTI Human Rights Activist Association is an ISO Certified Legal Aid & Social Service providing organization registered under MCA Govt. Of India and NITI Aayog Govt. Of India, MSME & ISO 9001 : 2015 CERTIFIED,  with the sole purpose of legal empowerment and access to justice for everyone.
We are a dedicated team of Lawyers and students of law to help the poor, underprivileged, needy, persecuted, Women, Child, Sr. Citizens, Minorities & Backward caste to protect their rights as well as to generate awareness among people about issues that concern everyone, from civil liberties to legal literacy.
RTI Human Rights Activist Association has fought and continues to fight for justice in cases where justice has been delayed and/or denied.
Our Team has a Strong belief on the Golden Words of Martin Luther "Injustice anywhere is a threat to Justice everywhere"
To Encourage The Use Of RTI & Human Rights In All Spheres Like Social Research, Social Welfare, Religion, Charity, Environment, Public Health, Art, Science, Literature Commerce, Technology,Sports, Education, Women And Child Welfare Etc With Emphasis On Making The Rti Act A SuccessWherein Both The Applicant And The Public Authorities Are Common Stakeholders In India And Across The World.
RTI Human Rights Activist Association Mission :
• To Propagate Usage Of Rti, Rts And Social Audit By Civil Society.
• To Reduce Corruption And Corrupt Practices.
• To Promote Transparency And Accountability, Integrity In All Sectors And Levels Of The Society.
• To Bring About Systemic Changes,
• To Empower Citizens Through Information.
• To Ensure The Protections Of Human Rights Of Citizens.
• To Realise And Enjoy True Swaraj
RTI Human Rights Activist Association
Regd. Under Ministry of MSME, NITI AAYOG & MCA (GOVT. OF INDIA)
CIN No. : U85300MH2021NPL357905  
Licenses No. : 124552
Niti Aayog No. MH/2021/0284582
An ISO 9001 : 2015 Certified No. – UQ-2021041004
MSME Udyam Registration Number : UDYAM-MH-19-0139063
PAN NO. – AAKCR9085K
-- Our Leader's Vision --
My dream is to make a crime and corruption free country. To always protect the nature as being a good citizen and human being and always trying to keep pride and honour of our nation and state.
                  Mr. Kamesh Ghadi
    Founder Director & President (India)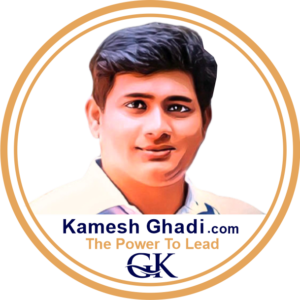 -- Some of our Certificates --
-- Together we can make a difference --
RTI Human Rights Activist Association